Admission Open for MBA Program
Apply Now for 2 year Regular Full-Time MBA Program
Apply Now

Admission Open for UG Courses
Apply Now for 3 year Regular Full-Time UG Programs
Apply Now

Top B-School in Kolkata
Apply Now for UG, PG & PhD Courses

Our Motto
छात्र सुखे सुखम् शिक्षक:
छात्रानाम च हिते हितम् ।
नात्म प्रियम् सुखम् शिक्षक:
छात्रानाम तु प्रियम् हितम्।।

About
EIILM-Kolkata
Top B-School in Kolkata
EIILM-Kolkata is amongst the best MBA Colleges in Kolkata known for imparting quality management education. Its faculty members always adhere to participant-centric teaching methods. Such an approach helps the students to develop attributes best suited for the corporate world. The Institute is the only MBA College in Kolkata providing '360° development of students' with rigorous grooming sessions that make students industry-ready. This methodology has helped every batch of EIILM-Kolkata students get placements at reputed corporate houses.
The Institute understands that the business landscape is rapidly changing and it ensures to prepare its students for that change through effective leadership. EIILM-Kolkata focuses on developing human perspective through multiple international collaborations with universities all over the world. Workshops and training sessions to promote the Academia-Industry relationship have aided EIILM-Kolkata to emerge as the top B-School in Kolkata.
EIILM-Kolkata has more than a few feathers in its cap with recognitions from various organizations. It became possible because unlike other top B-School in Kolkata, EIILM-Kolkata provides meticulous summer and winter internships to students before final placement. The Institute is also a step ahead of others as the best B-School in Kolkata with PPO (Pre Placement Offer) as its most distinct and renowned feature.
Rankings & Recognition
EIILM-Kolkata is recognized as the best B-School in Kolkata by various national and international organizations. It has numerous awards of excellence to its name.
Ranked 1st "Top B-School of Super Excellence" – CSR-GHRDC B-School Survey, November 2020
Awarded "Best Placement among B-Schools" – Education Excellence Award presented by Zee 24 Ghanta, Kolkata held on August 2020
Ranked "8th in India" – GHRDC BBA College Survey, 2020
Ranked as "Promising Hotel Management Institute' - GHRDC Hotel Management Survey, 2020
Featured in "Dun & Bradstreet" – Leading Business Schools of India 2019
"Outstanding Management Institute (East)" – Awarded by ABP News in July 2019
Objectives of EIILM-Kolkata
The purpose of the B-School focuses on working with a few objectives since its very inception. Some of the major objectives are as follows:
To provide its students with a career in an industry that suits their persona and area of interest.
To expand human potential in the ever-changing business landscape.
To promote participant-centric teaching techniques so that students can break free of their inhibitions both inside and outside their classrooms.
To amalgam business theories with their practical application through regular training sessions and workshops.
To ensure all-round development of students and make them self-reliant in the corporate setup.
From
Chairman's Desk
New World awaits Challenge Takers:
Illumination and darkness comes in sequence in life. Life requires both of these at varying degrees to experience the essence and the spirit of living in the best possible manner. World brings in elements of happiness and melancholy in the same sequence without allowing either to perish the other. The mind which can thrive squarely in both the situations and still proceed forward to create emerging avenues for the individual and for the world as well, is transcendent in nature and capacity.
The current spell of unhappiness and health hazards throughout the world has brought in lot of unpleasant situations and experiences by people. It has, however, opened up plethora of new opportunities for lives to create a pleasant heaven, a domain of aspirational destiny for the challenging and deserving minds.
We are now at the most opportune moment in the world to reengineer our minds for accepting the newer challenges and creating a holistic hope for expanding and spreading forward the elements of illumination through winning in the journey of life and professions.
EIILM-Kolkata energizes the race forward for the challenge takers and the prospective winners.

Chairman & Director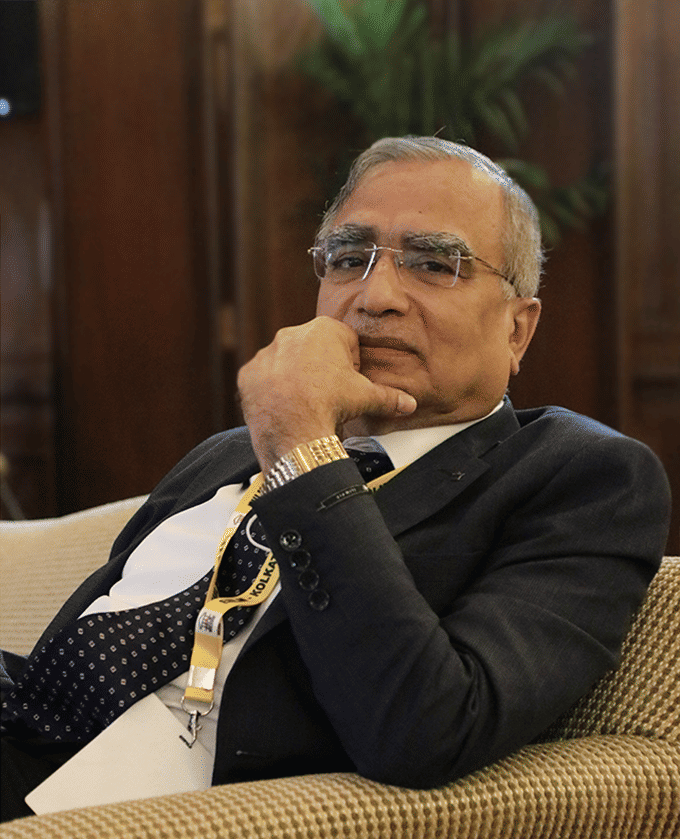 Programs
Offered
Various academic courses are offered at EIILM-Kolkata from under graduation to research programme.

Through the Lenses of Corporate Experts
I found the students of EIILM-Kolkata to be a sincere lot who did full justice to the assignment given. The output was well-researched, the choice of topic was quite diverse, and some of the students were quite deft at handling questions from the industry experts. My best wishes to all the students of EIILM-Kolkata!!
- Dr Rima Ghose Chowdhury (Executive Vice President & CHRO, Datamatics)
Congratulations to the winning teams and best wishes to all participants, you all did extremely well, unfortunately, we had to select three, but we were totally impressed by all of you and the maturity displayed in understanding and speaking about such varied topics. Best of luck for the future.
- Mr. Vikash Chadha (Managing Director, Global Infosys Limited)
Latest News on
Internship & Placement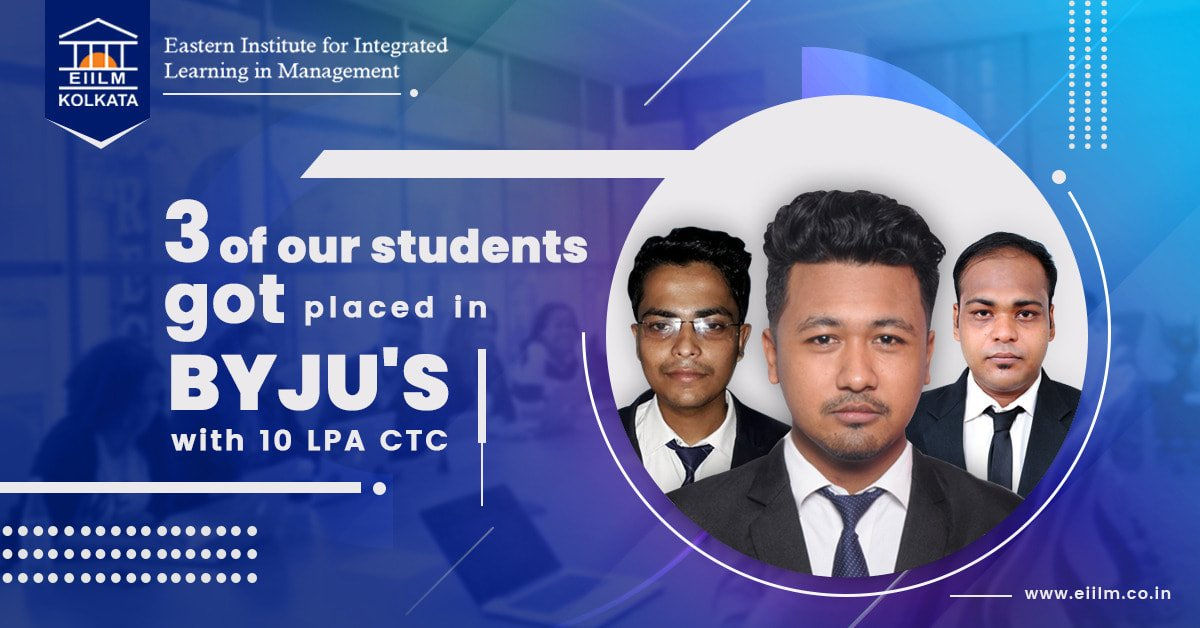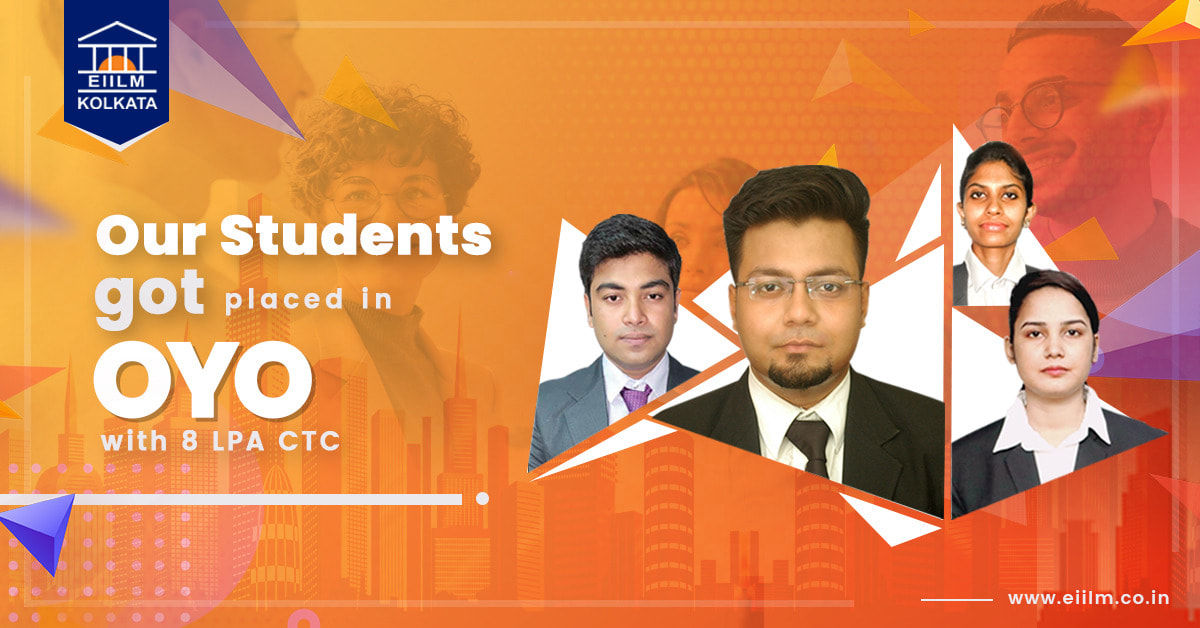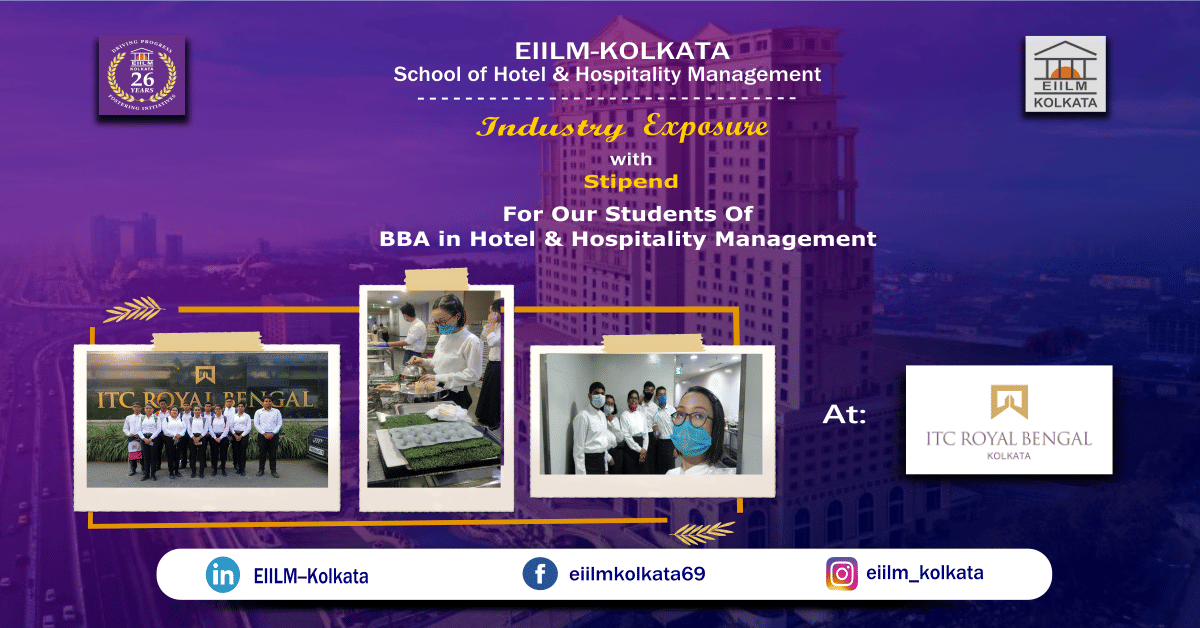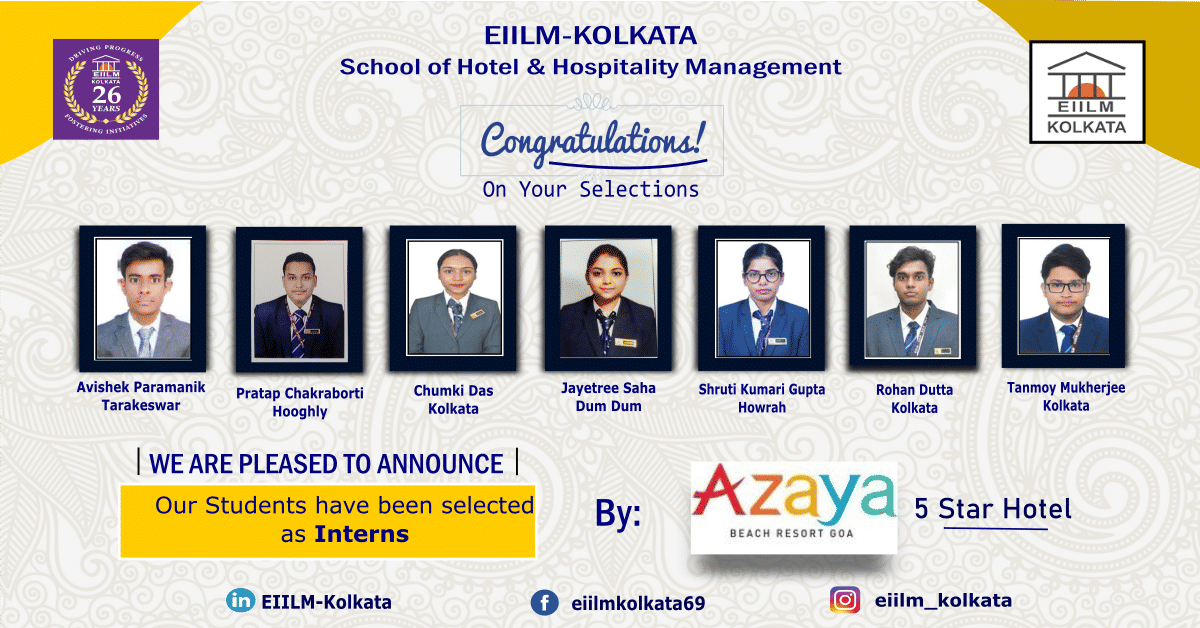 EIILM-Kolkata
Events
EIILM-Kolkata celebrates every event in a grandiose manner which involves
the student community taking part in cultural and academic activities.
TESTIMONIALS FROM
STUDENTS
We are entrusted with students' aspiration and dreams to build their careers. The students, in turn, try to push their limits to acquire professional skills and implement standards of excellence to perform better and achieve sustainable growth. Let's hear it from them in their own words their personal experience at EIILM-Kolkata
Debojyoti Ghosal
MBA-Marketing
EIILM-Kolkata has given me the opportunity to expertise my choice of subject segments and enhance qualities through academics & outside of it as well. The industry exposure that we're getting through various doors of showcase that EIILM-Kolkata opened for us throughout and fantastic support from the faculties and placement department. Who are no less than a mentor for us. Till now, it's a fantastic journey for me at EIILM. For the difference, I feel in me compared to the first day I stepped in. EIILM is pushing me towards my dream career.
Anirban Das
MBA-Marketing
Hello everyone, I am Anirban Das from EIILM-KOLKATA. Recently I got a job in ICICI Bank as a Relationship manager in the privileged banking department. I want to thank all the professors of this institution for giving me support from the first day; I would like to thank our placement team for providing me with lots of opportunities. It is just because of EIILM-KOLKATA my dream came true.
Saloni Shaw
MBA-Marketing
EIILM-Kolkata has shaped me from day one to face the corporate world by arranging Orientation Classes with corporate leaders. We have numerous Seminars & Webinars to get acquainted with the dynamics of Business. The grooming classes & the faculty members deliver the most meticulous approach to learning experience and professionalism. Both the Internship & placement opportunities are tremendous here at EIILM-Kolkata. As a student, I have got a pool of opportunities to nurture my skills, inculcate professionalism, and with all the confidence, I can say that I am ready to step into the Corporate world.