Admissions OpenBBA
in Hotel & Hospitality Management
Apply Now for 3 year Regular Full-Time UG Program
Register for free counseling
Call Us - 9163393666 | 9163393668
Program Overview
The Bachelor of Business Administrative Program in Hotel and Hospitality Management provides integrated service opportunities in Hotels + Hospitality + Management. This graduate program is a broad-based management qualification that shapes aspirants with entrepreneurial qualities. The aim is to expand their knowledge and skill so that the students can secure the coveted position of manager of any organization.
The offered Bachelor Program in Hotel and Hospitality develops an understanding of the hotel and hospitality industry, strengthens professional caliber, and provides expertise in hotel's operational departments. Along with core departmental knowledge of the hotel & hospitality sector, this course also provides skill enrichment on Finance, Human Resources, Senior Level Management, and Luxury Brand Management. The students are given the freedom to tailor their education towards their preferred career choice. EIILM Kolkata is amongst the best BBA Hotel and Hospitality Colleges in Kolkata.
The 3 Year BBA in Hotel & Hospitality degree programme equips aspirants with the required skills, knowledge, and attitude to efficiently discharge supervisory responsibilities in the Hotel & Hospitality sector. The Bachelor of Business Administrative Programme comprises in-depth laboratory work, industrial visits, and internships for students to acquire the set standards of knowledge and skill in the operational areas of the Hotel and Hospitality industry. The aspirants with informative instruction and corporate values and ethics help them to strengthen their efficiency and excel in career opportunities.
Objectives
It develops intellectual and behavioral competencies that graduates should possess and that provide a foundation for their future professional and personal development and success in Hotel + Management sectors
This program provides students with education in management techniques so that they can take on various administrative roles within business organizations
The program will provide applied skills and concepts related to the leisure and tourism or external relations services management
The Unique offerings of this course are:
• EIILM -Kolkata's School of Hotel and Hospitality Management is proud to be associated with Hotel De Sovrani, Kolkata as its Knowledge and Live Training partner. Thus students pursuing this course get innumerable opportunities to work with the hoteliers and are exposed to the professionalism to get groomed. It is noteworthy to mention that a cake mixing event "Beckoning to Bake" held on the eve of Christmas 2020 was conducted in collaborative manner and students were trained at Hotel De Sovrani in baking, packing and selling of Christmas cakes.
• With EIILM-Kolkata's multiple tie-ups with foreign universities, students get the scope for internship and training from our international collaborative partners. All the students enrolled for this course will get an opportunity for Foreign Study Tour where the distinguished Professors from different foreign Universities will conduct training programmes/workshops/seminars to provide them best global exposures. On successful completion of such foreign study tour, students will get certificate from the university authority.
Courses Offered
EIILM-Kolkata offers various Undergraduate Programs with the best available pedagogy and cutting-edge infrastructure
BBA
Bachelor in Business Administration (BBA) program at EIILM is a three-year undergraduate program to build a strong foundation in business knowledge and build entrepreneurial skills among students. It offers training in management and leadership skills and opportunities in various sectors like Marketing, Finance, HR, Sales to name a few.
BBA in Business Analytics
BBA in Business Analytics is a three-year program curated for candidates who are looking for business intelligence or data analytics training. It is for those aspirants to want to begin their career in data science skills for data visualization and predictive analytics for driving smart business decisions.
BBA in Hotel & Hospitality Management
The Hotel and Hospitality course at EIILM –Kolkata is a three-year course that opens up a plethora of career options like hotel manager, housekeeping manager, chef, etc. While both industries are fast-growing, one can opt for a job in the field of hospitality and travel as well as hotel administration.
B. Sc in Media Science
B.Sc in Media Science is a three-year undergraduate programme that deals with subjects like journalism, media management, mass communication, brand promotions, public relations, news editing, press photography, film making, etc. A career in Media Science can have many facets and the scope of career potential is unlimited.
BBA in Hospital Management
BBA in Hospital Management at EIILM Kolkata is a three-year under-graduation program. It helps the students to understand the business and its management in the healthcare sector. This is one of the most popular courses at EIILM Kolkata as the healthcare sector is ever-evolving.
BCA
Bachelor in Computer Application (BCA) at EIILM-Kolkata is a three-year undergraduate degree course for students who delve into the world of Computer languages. The course of BCA is one of the popular courses for those who want to make their career in the IT (Information Technology) sector as a programmer or software developer.
B. Sc in Hospitality and Hotel Administration
B.Sc in Hospitality and Hotel Administration is a three-year undergraduate course in the field of Hotel management. It prepares a candidate in theoretical studies and hands-on-training and industry exposure for a career in the hotel management industry.
Our International Collaborations
EIILM-Kolkata has tie-ups with various International Universities for delivering the best global practices and nurturing the best minds to become future leaders and entrepreneurs, making us one of the top BBA colleges in Kolkata
Mingdao University, Taiwan
International College , Rajamangala University of Technology Krungthep, Thailand
Pathumthani University, Thailand
Hospitality and Live Training Partner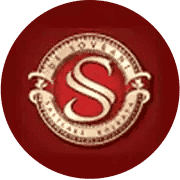 Hotel De Sovrani, Salt Lake, Kolkata
Why EIILM- Kolkata
EIILM-Kolkata is the best College in Kolkata and Eastern India for its Undergraduate Programs as it is a blend of theory and practical exposures for all its courses
Highly equipped lab for Practical exposure
Industry – oriented curriculum—talks and workshops by industry experts
Capstone projects designed by the industry experts based on market need
Highly experienced and trained faculty team
Unique Value Added programme beyond the course curriculum
Rich collection of Library resources
Intricate infrastructural resources
Fee Structure
The fee structure is the most affordable when it comes to UG Colleges in Kolkata. EIILM-Kolkata is a top-notch UG College that provides world-class academic delivery with professional quality. Our fees are highly compatible with the academic standards followed. We have a student loan facility to assist in studies which can be repaid in easy installments through an understanding with the bank. EIILM-Kolkata is a reputed brand among banks and other financial institutions.
Value Added Curriculum
UG Students of EIILM-Kolkata are put through various innovative events and activities, which enriches their minds and widens their horizon
Beckoning to Bake
Food Tech at Science City
Howard Johnson by Wyndham
Industry Exposure at ITC Royal Bengal
Industry Exposure at Lemon Tree Premier Hotel
Live Training on Cake Packaging and Selling Strategy
Current Ranking of EIILM-Kolkata
EIILM-Kolkata has bagged some of the most coveted ranks for its outstanding educational excellence for its academic delivery, placement etc by prestigious ranking institutions, renowned media houses and Corporates.
Education Excellence 2020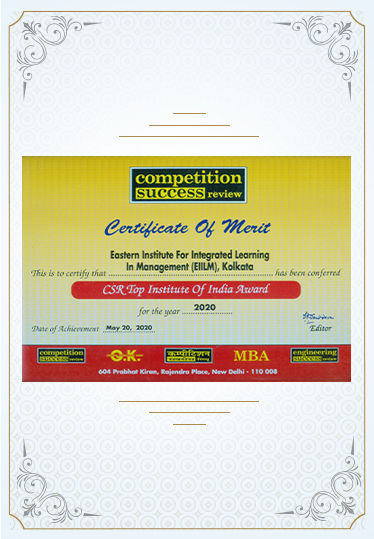 CSR Top Institute of India Award 2020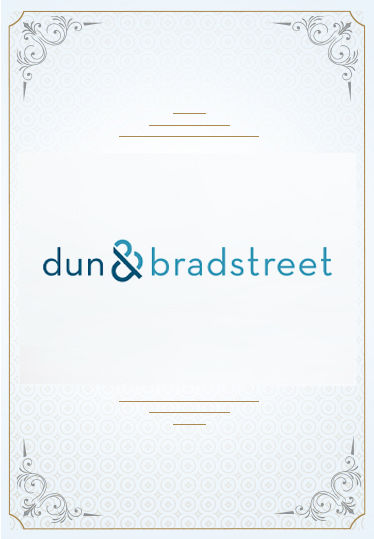 Featured in "Dun & Bradstreet" Leading Business Schools of India, 2019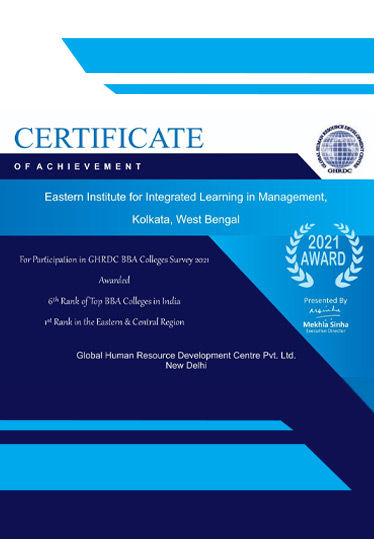 Ranked "6th in India" - GHRDC BBA College Survey - 2021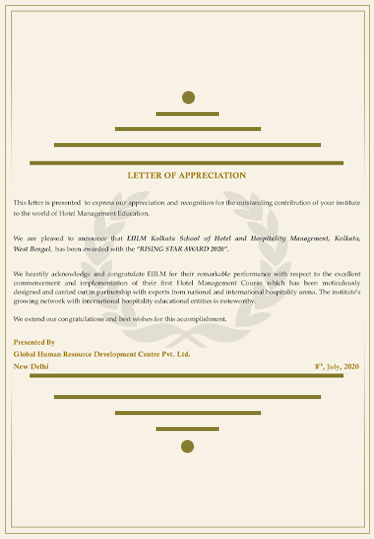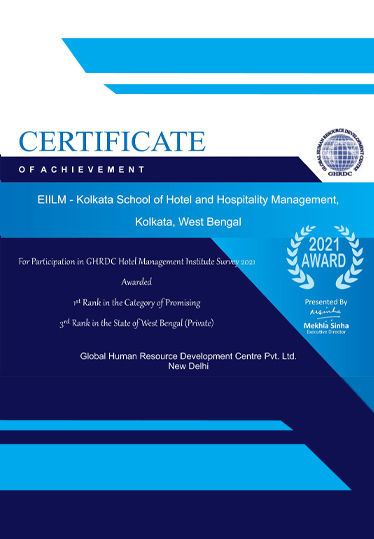 Ranked ''3rd in West Bengal" - GHRDC Hotel Management Institute Survey, 2021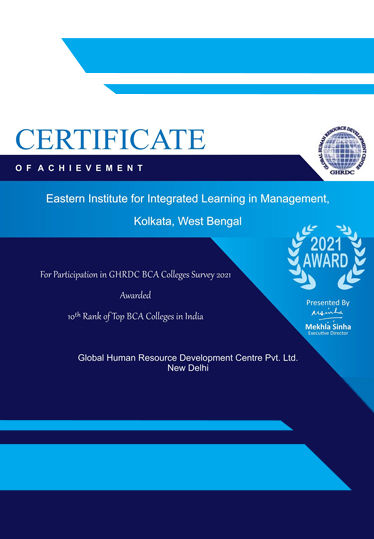 Ranked "10th in India" - GHRDC BCA College Survey - 2021
Course Structure
UG Course is based on the Choice Based Credit System (CBCS). To get the course structure & detailed syllabus click on the Download button below.
Our Placements
EIILM-Kolkata has the best placement among all Colleges in Kolkata. It is able to achieve 100% placement at reputed organizations, year over year. The Placement Team works around the year relentlessly to groom and place the students. EIILM-Kolkata follows the principle of "Right Job for Right Candidate".
Student Feedback
"I am Uditanshu Dutta from EIILM Kolkata. My course is BBA(Hons) in Hotel and Hospitality Management. There are well educated, industry experienced and very helpful faculty members in the college. They are very supportive, friendly and guide us properly in every manner. Institute have a great infrastructure including various things(AC, wifi, Digital classroom with luxury chairs, Capital Market lab, modern equipped library with books and all practical labs of every major departments of Hotel Management course etc). They arrange lots of webinars with national and international respectable speakers from the Industry. College arranges Business Communication and Personal Gromming standard class for students self development and confidence. I am very happy to be a student of this college."
"I am Annesha Chandra from BBA(H) in Hotel and Hospitality Management and it is my immense luck and fortune to be a part of EIILM KOLKATA, where i can grow with a great future ahead. I still remember the first day I went to the college with my dad to take admission. Sir Utshab Sinha Roy and Arpita mam escorted us through out the building. The environment is soo friendly which is very comfortable for hard studies. The infrastructure is proper, eco friendly and soo cool. The most fascinating thing for me is the library. We all know due to this pandemic we are having online classes but this Didn't hamper our studies for outstanding faculties who never let us to feel boared in any classes. They give practical examples to make us understand nicely and some of their own experiences which makes us grow more interest in our studies. As this is a professional course and is totally new to us but as we did our practical classes with our teachers it was soo easy to learn as well as we enjoyed a lot.I am blessed to be a part of EIILM family."
"A learning experience with lots of opportunities. Very well managed infrastructure and the faculties here are very loving and caring. As a student of BBA ( Hotel and Hospitality Management), I have gained a lot of knowledge and experience from the seminars and webinars arranged by the college and I'm very proud to be a part of it."